MAKE A FEATURE OF YOUR PRODUCT OR BUSINESS
Impress your customers
Broadcast live!!
What your business has to offer
Advertisers let everyone know what your business has to offer, by displaying business offers and ads to the public who are waiting in a queue,sitting in a cafe,pub or sitting in a waiting area.
Venues can display menus, special offers and information while collecting extra revenue. Monitored entertainment and information screens. 
10 Venues FOR AN ADVERTISER can average 360k + views a year, with the whole reel of video playing on average 6 times per hour everyone gets to see your content. 
Recording of an actual video screen on location.
Entertainment or valuable information
We Place Professional looking Content in front of the Public eye
By having the ability to mix all types of content you can provide either valuable information to customers or staff or arrange with us for advertising to create a revenue stream for your store,cafe,bar small business.
Digital Signage
Add Virtually any content to your screens
Add Social media, video, adverts, memo's , offers, coupon codes, news, weather, Youtube, music and much much more.
While all linked live to the local radio station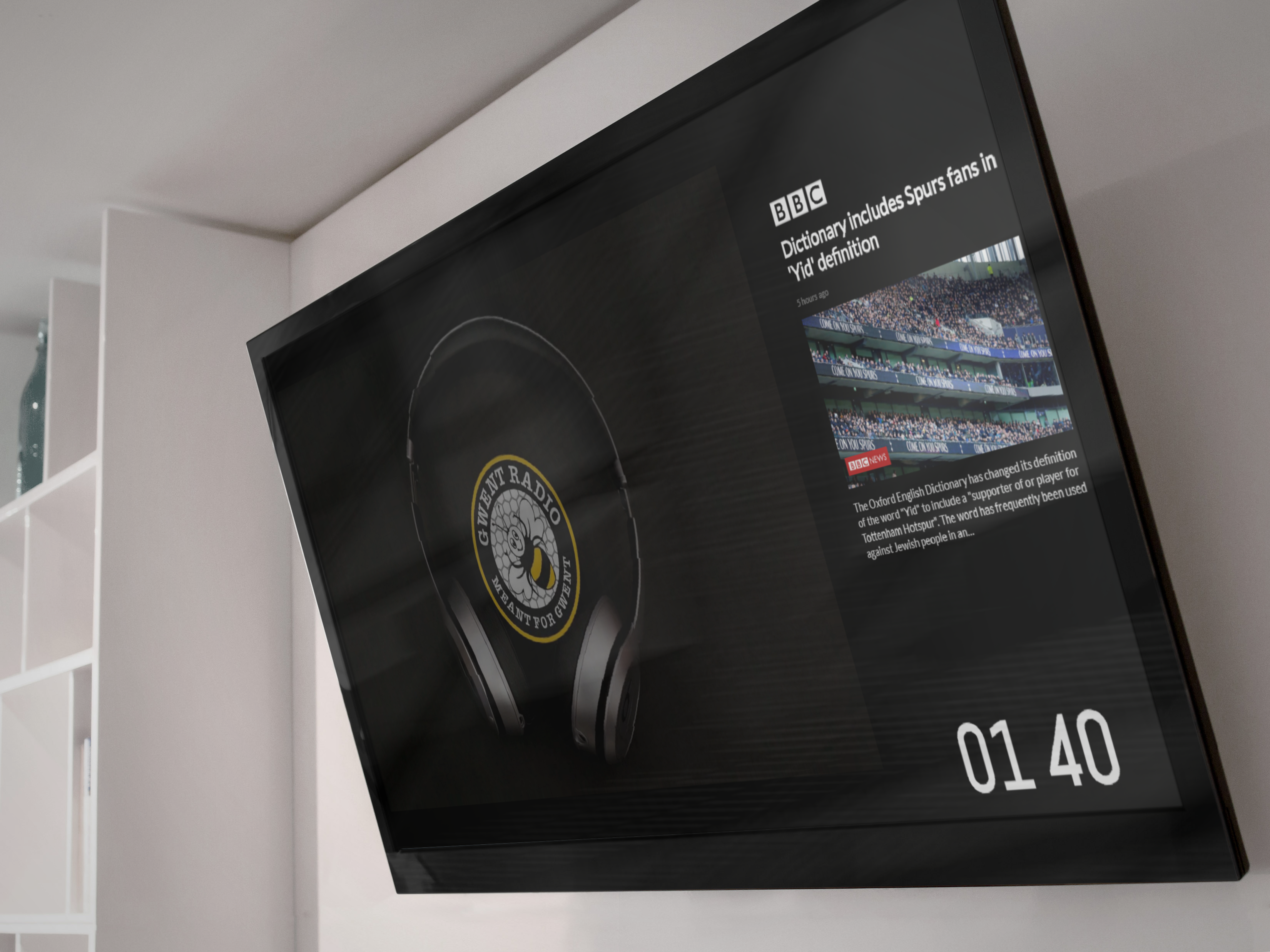 Make Your Business Come to Life
Get paid for supporting local businesses and your community
Get a Free Quote
Become an Advertiser
Get your tv style business ad in front of 1000's of potential customers for a tiny fraction of the cost of television advertising
Get a Free Quote
Collect up to £10 per Ad per week
Earn up to £5000 a year while helping your local business Community
Up Time & monitored screens
Pubs and Clubs
Add video
YouTube playlists or channels
Add Meal Deals
Drinks offers 
Up and Coming Events
Supermarkets
Special Offers
Coupon codes
Meal Deals
Local Adverts
Workplace
Office Notifications
Advertising
Notice Board
Social Media posts
AnnouncementS
Time tables