Let's get things Started
Take your Business to the Next Level with Reviews and Brand Reputation
Get in touch with us to discuss your requirements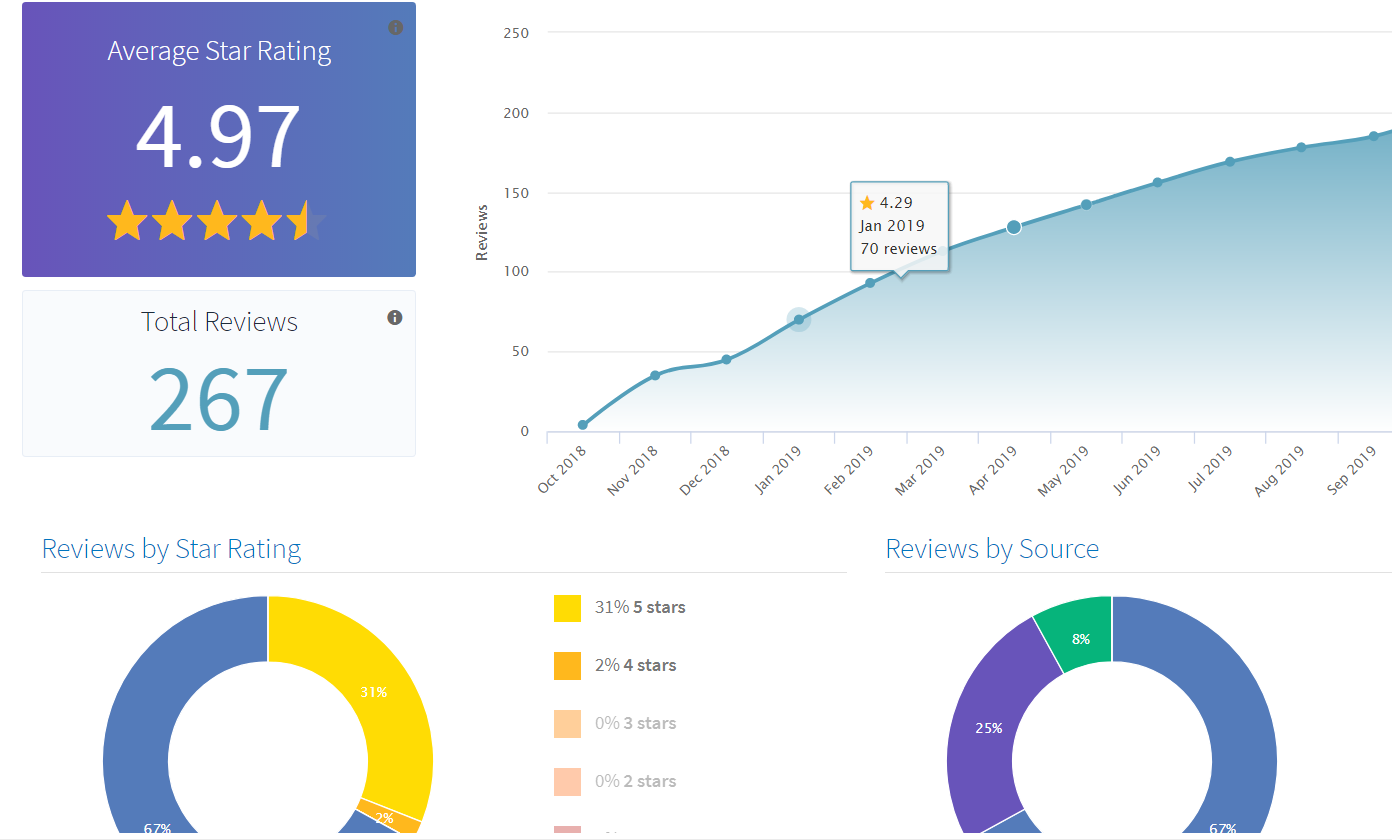 A live current client chart but also a very small cut out of how our reports look, to see a full demo look here
Why is Reputation management so important to the future of local search?
THE FUTURE OF LOCAL SEARCH?
Stop and think how will people look for a local business in the very near future? 
 1. Voice Search
Then how will they choose you over others
2. Reviews
Once you have built up your online reputation and you are way ahead of your nearest rival, you cannot be legitimately caught.
So in a nutshell if you have 100 genuine Reviews and your nearest rival has 10 it is virtually impossible to catch you up.
PLAN FOR THE FUTURE TODAY!
Reputation Management Enquiry
Whether you want to improve local rankings, increase visibility online, create citations, establish an amazing online reputation or even grow your company.
Our powerful tools make success of local marketing possible.
Get found by local searchers be more visible when people are searching for your products and services.
FOR FURTHER DETAILS EITHER CALL US OR FILL IN THE INQUIRY FORM BELOW
Email
info@cardiffmedia.org
Add your Business details and we will get back with you shortly
Online Reputation Management Enquiry
What is local search?
Local search is the use of specialised Internet search engines which allow users to submit geographically restricted searches against a standardised local business listing database. Typical local search queries do not only provide information about "what" the website user is looking for (such as keywords, a company category, or a consumer product name).
Types of local searches include "hotels in Hong Kong," "restaurants in Swansea" and "car rental in Cardiff."
Local Google Search searches usually return prefaced organic results with a ' local 3-pack, ' a list of three local results. You can get more local results by clicking on "more sites" in the 3-pack.